CONTROL INTERFACES
BridgeChecker is a Windows and Mac OS utility that can automatically disable/enable network interfaces.This conserves IP address allocation, reduces security risks, resolves dual interface routing issues, and prolongs battery life.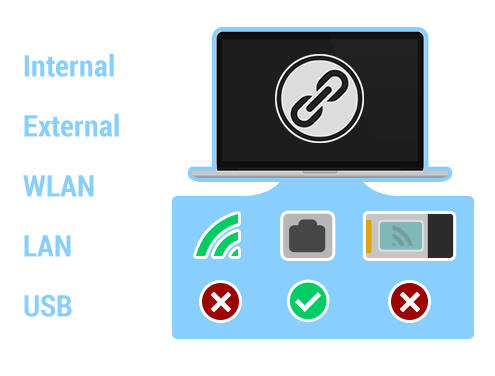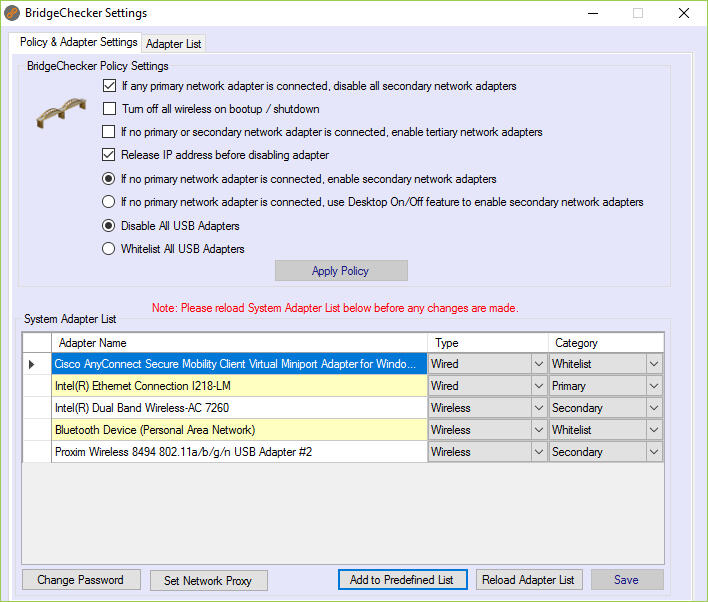 SIMPLE & EASY
Change and apply policies with just a few clicks. Quickly change specific adapter categories.Add adapters to the Adapter List before they are used or deployed so that your system is ready.
BridgeChecker for Windows
Windows 10 and 11 (all versions require Microsoft .NET Framework 4.5 or newer)
Business User
$49.00
billed annually
FEATURES
Custom NIC selection for automatic enable/disable feature

Manual interface enable/disable mode using desktop shortcut

Disable adapters on PC shutdown / boot up

Interface detection based on Windows hardware device name

Hide notification area icon (sometimes referred to as system tray icon)

Software will run as a service to bypass Windows UAC issues

Flexible licensing options (personal/non-commercial and company/commercial)

Deploy software and configuration settings using MSI file and options

Admin password to change configuration

Option to whitelist adapters (e.g., virtual adapters, VPN adapters, VMware adapters)

Support for 32 bit and 64 bit Operating Systems
RECOMMENDED USAGE SCENARIOS
The program can be used in the following scenarios:
Disable wireless card when connected to LAN via Ethernet

Disable connected wireless USB Adapters when connected to LAN via Ethernet

Enable only one network adapter at a time
---
FEATURES IN BRIDGECHECKER FOR WINDOWS
Automatically detect wired and wireless adapters for enabling and disabling

Default operation mode after install will disable wireless if wired connected

Allow Windows 7 standard user account to enable/disable adapters using Desktop shortcut

Disable wireless on bootup / shutdown
BridgeChecker for MacOS
Mac OS X 10.6 or later
Business User
$49.00
billed annually
The name and logo for BridgeChecker™ are trademarks of AccessAgility LLC.
Copyright © 2022 AccessAgility LLC. All rights reserved.